Frederick County Bank prides itself on its commitment to the Frederick community, and enjoys getting the opportunity to work with like-minded clients. So, when Glory Doughnuts approached the bank about a renovation loan to expand their small vegan doughnut business, FCB took into account a few things. 1. Glory Doughnuts basically became a Frederick staple overnight. Their doughnuts became wildly popular, their social media following erupted, and they quickly started bursting at their seams, with lines wrapping around the block each day. 2. FCB knew the owners and reviewed their updated business plan. It became clear that more space meant more doughnuts and a big opportunity to expand their menu. And FCB knew that Glory had the customer-base to back it up. So, FCB funded their renovation project to make the new Glory Dough & Diner possible. As two organizations that are part of the cultural fabric of the Frederick community, it seemed like a match made in heaven.
Here's where Postern comes in. As we developed a new visual style for the bank's ads and refined their advertising schedule, we saw an opportunity to tell the story of the bank's client relationships. And what better client to showcase than Glory Dough & Diner?
Frederick County Bank Doughnut Days
Research, Strategy and Media Planning, Graphic Design, Vendor Management, Photography Art Direction, Video Art Direction, Copywriting, Social Media Management
"One day, we just stopped in at Frederick County Bank and they immediately knew who we were, said that we were staples of the community and that they would love to sit down and talk to us."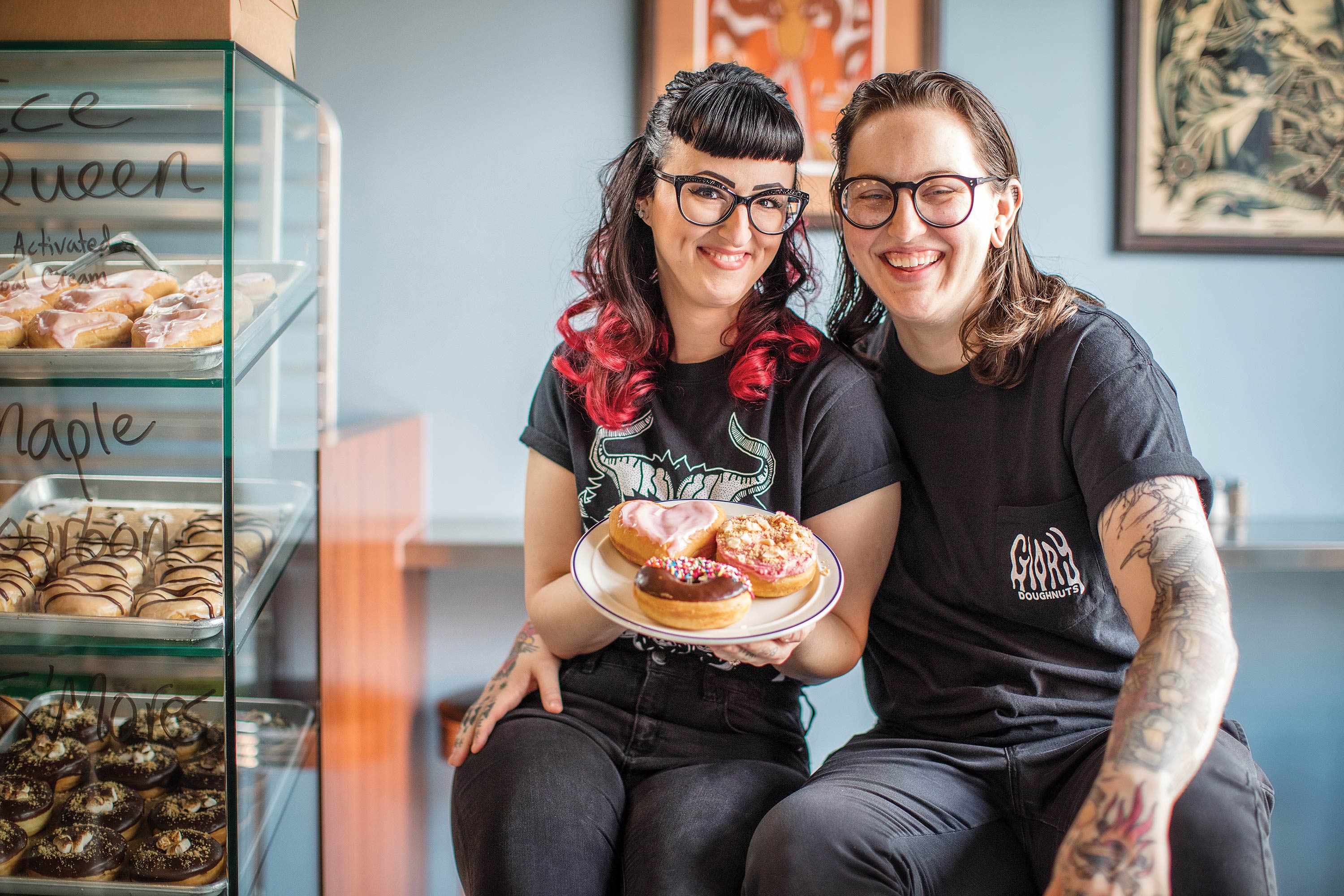 Behind every business is a story
With a client as well-known as Glory, and a service line that FCB was eager to showcase, this content deserved to be shown off. We developed an omni-channel marketing and advertising plan, including print ads, out-of-home advertising, and video and photography development. We also threw in an edible Glory/FCB promotion, which we'll get to later.
In the midst of developing the creative elements for the campaign, it became clear that taking an authentic story approach to this content would be the best way to capture Glory Doughnuts' personality. The women behind Glory are extremely passionate about what they do, and their story of perseverance is so inspiring that we knew getting them on camera was key to this campaign's success. We got started with a photoshoot in their newly renovated space, showing off the retro, hometown hangout vibe of their shop. Next, a video made the perfect accompaniment to the campaign, giving the owners a voice to tell their own story. We engaged the photographer and videographer, and were on-site during both shoots for art direction and to help develop their incredible story on film.
"It was just so much more welcoming and inviting. And they just made us feel so much more comfortable."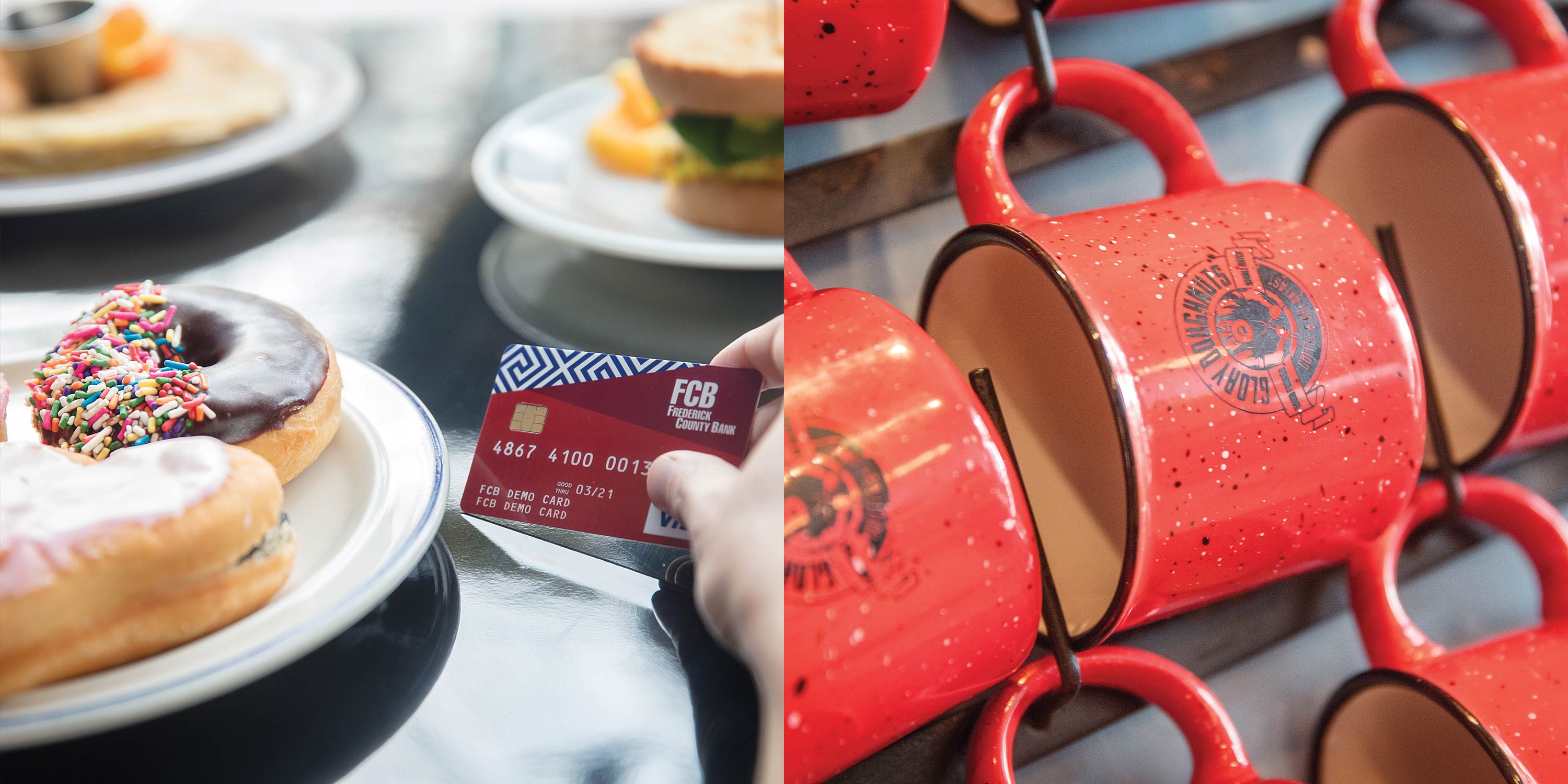 The next step was putting all of the individual pieces together in a comprehensive advertising plan, spanning print, out-of-home, and social media. Getting in front of local Frederick County businesses and community members is key to FCB's success, so naturally, we advertised in several local print publications, including Frederick Magazine, Sass, and CRAVE. Bus advertising was introduced to increase brand recognition and add an out-of-home element to the campaign. As the bus makes its rounds throughout Frederick County, community members will be reminded of two things: that Glory Dough & Diner has expanded, and that FCB helped them do it with their commercial lending services.
"The folks that were on our loan team worked around the clock. They were along with us every step of the way to make sure that we stayed on target and to make sure that we were successful."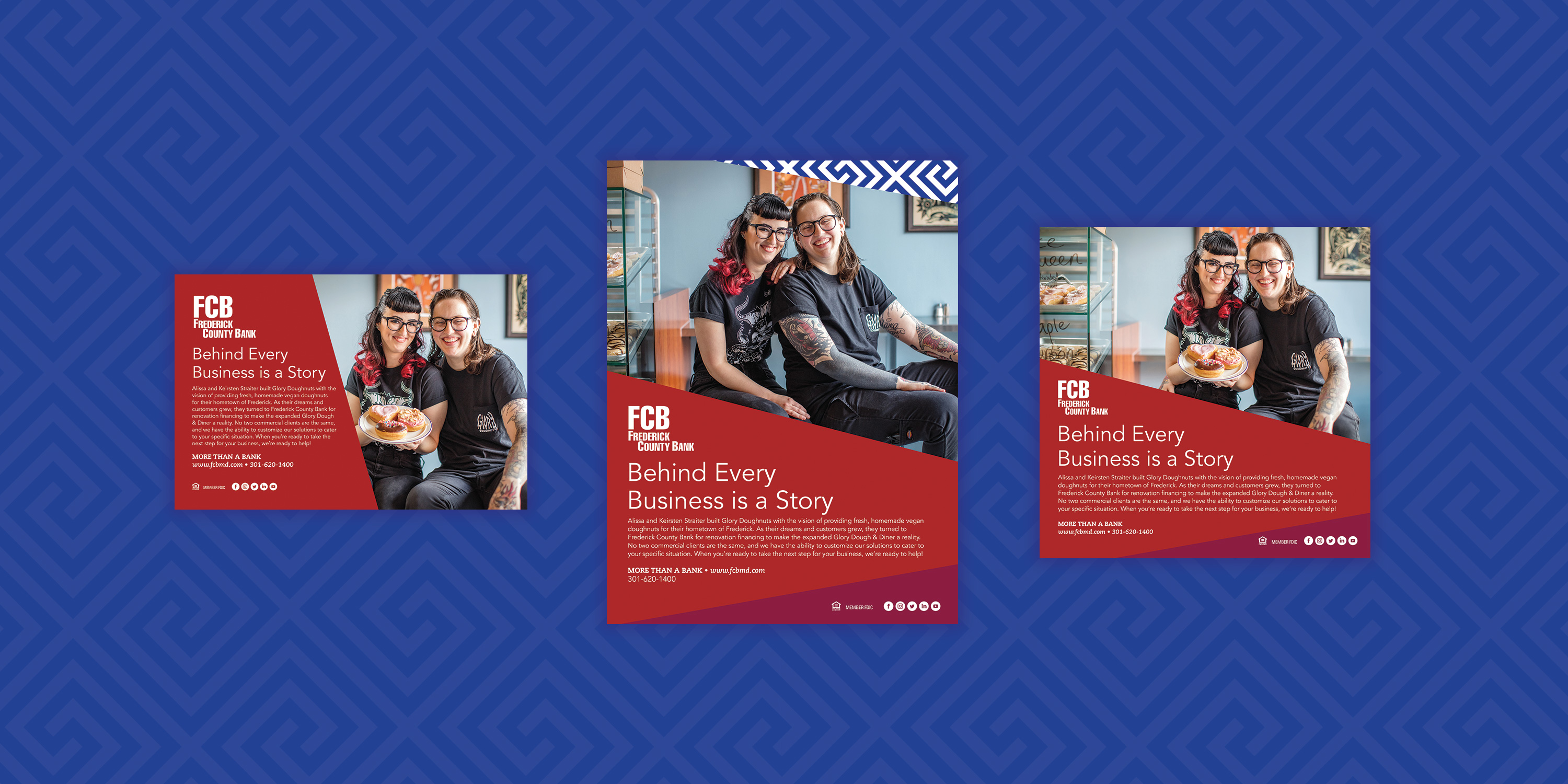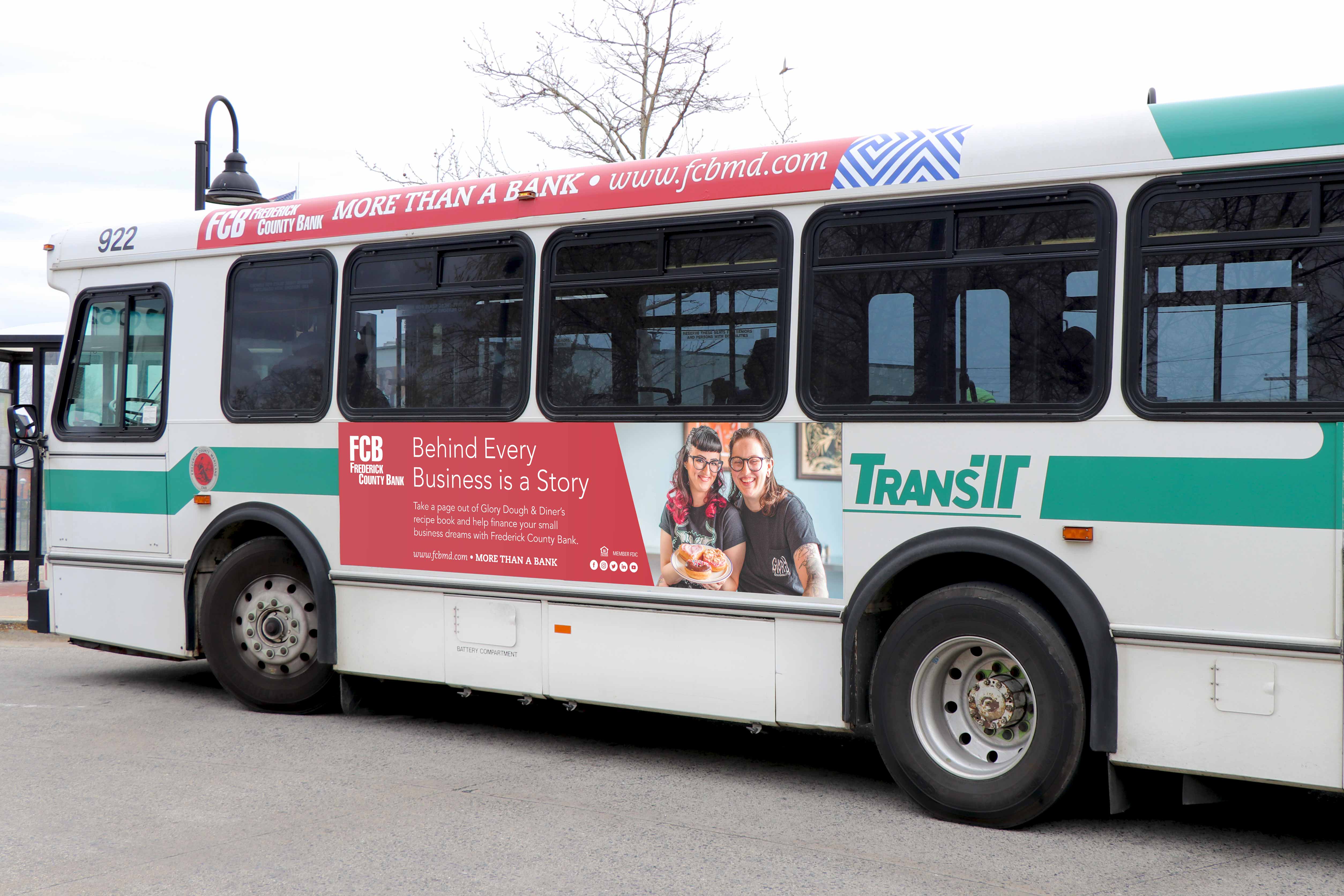 When you're working with two fun, community-minded businesses, there's a lot of opportunity for out-of-the-box marketing. As the Postern team contemplated this relationship, dreaming of Glory's uniquely flavored and extremely delicious doughnuts (think: Matcha, Beer Brownie, Lavender, Rosewater, etc.), we thought, "What if Glory developed an FCB doughnut?" After a lot of planning, participation, and flexibility, the FCB was born—a cherry pie-inspired, vegan doughnut. With both organizations in mind, a complete campaign was developed around the doughnut, making it available for three days in the month of July. The limited-edition doughnut was posted all over social media, capitalizing on both FCB and Glory's followers. We came, we saw, we conquered, and we watched as the FCB flew off shelves. At the end of the campaign, FCB and Postern made a "dough-nation" to Heartly House, a Frederick nonprofit, with each organization matching the price of every doughnut sold.
During the campaign, FCB saw a huge increase in social engagement. The FCB doughnut sold out each week it was available, which resulted in a $1,190 donation to Heartly House. By developing an omni-channel marketing campaign, we were able to reach several different audiences across multiple channels, increasing brand and product awareness for FCB and their commercial lending services. Most importantly, we were able to strengthen the relationship between Postern, FCB, and Glory Dough & Diner, do some good in our community, and enjoy some delicious doughnuts along the way! That sounds like a win-win-win to us!
"Frederick County Bank really helped us make Glory the best Glory we could possibly make it."