Community Banking Begins Here
As the leading community bank in the area, Frederick County Bank has become synonymous with community support, and their fun, upbeat work environment opens the door for employees to volunteer and get involved. But, in an industry that's typically ruled by stuffy offices, suits and ties, and tradition, FCB needed to set itself apart from its competition—other locally-owned banks, as well as national brands with a local presence. After more than 16 years in business, it was time to freshen up their brand, rethink their marketing and advertising strategy, and improve their overall presence in the community that they call home. Who better to do all this than a fellow local business? (Read: Postern)
Research, Graphic Design, Web Design, Strategy and Media Planning, Vendor Management, Photography Art Direction, Copy Writing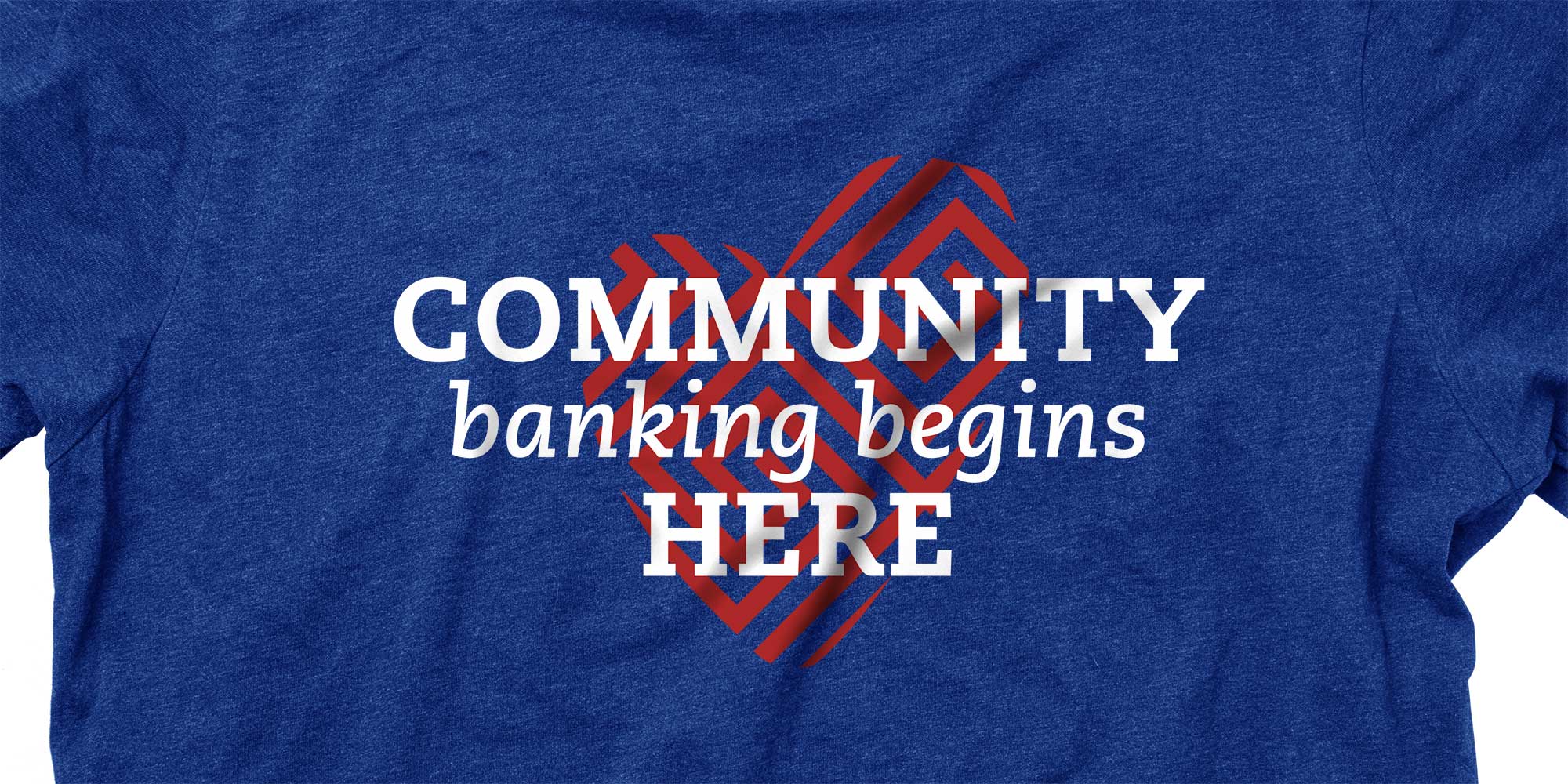 Any company that has operated for a significant time has built up reputational equity, so it is important to preserve this, such is the case with FCB. They came in with an open mind, but had one request: keep their original logo. An initial decision we made to assist with continuity, was to retain the bank's original, well-known red color, while introducing new elements that would complement the existing logo. It's like people say, "If it ain't broke, don't fix it." The FCB logo wasn't broke, so we weren't fixing it.
Prior to kicking off the brand refresh with us, FCB had redesigned two of their bank centers, adding a contemporary twist to the typical bank branch. We looked at this redesign like a Lego® creation, with each new pattern, color, and texture acting like an individual Lego® piece. By taking that creation apart and dissecting each individual piece, we were able to build a new creation—the brand—out of those same original blocks. We pulled bold blue and red colors, and an intricate Greek key pattern from textiles in the bank, and repurposed them for the visuals, creating a cohesive experience between the advertising creative and bank centers.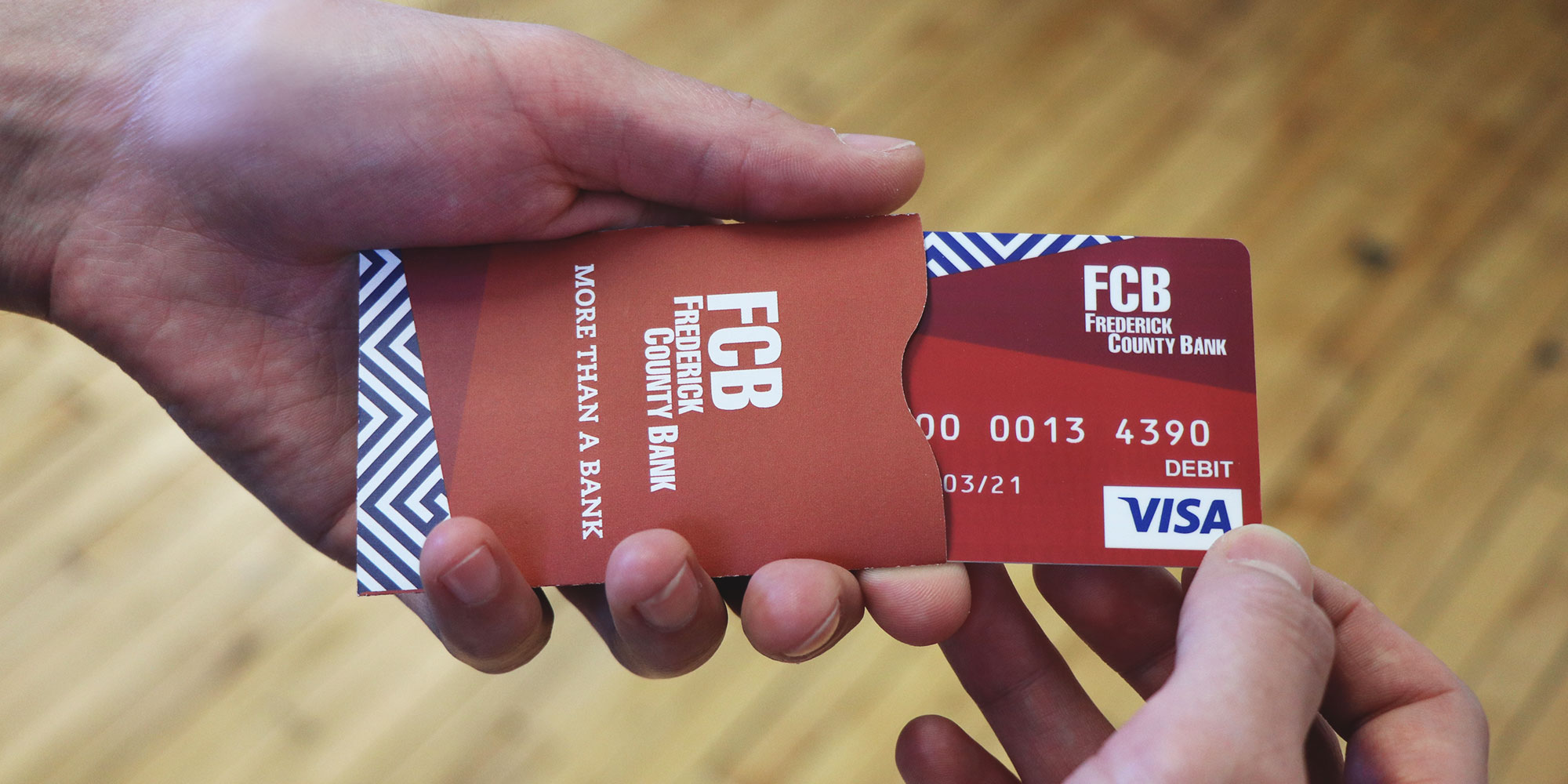 Behind Every Brand is a Story
Once we had clearly established the brand elements, the bank's collateral and website needed to reflect those updates. Starting with the bank's advertisements, we developed a campaign to showcase FCB's continuous support for Frederick through the services they offer, the clients they serve, and the community organizations they sponsor. The ads feature real employees and actual clients in the community, and tie in the services that FCB provided for them. We also redesigned the bank's pocket folders, business cards, name tags, debit cards, and debit card sleeves. We wanted every interaction with the FCB brand to work together to elevate the customer experience. We even designed a new car wrap for the bank's business courier car. The electric blue design is hard to miss on the streets of Frederick, and it complements the buses you can see driving around with FCB's ads on them.
With technology changing the way people bank, it was essential to give customers autonomy in their bank services, while also maintaining the interpersonal feel of smalltown banking that one gets with FCB. Working with a local business for web development, we designed a modern and user-friendly website for the bank, employing the new brand elements, easier navigation, and responsiveness across all devices. A new back-end for the website gives the bank more control over the content they post, and makes updating the site super easy. The new site also complies to AA WCAG guidelines. So, as the bank adds more services to better serve the community, that can easily be reflected on their website.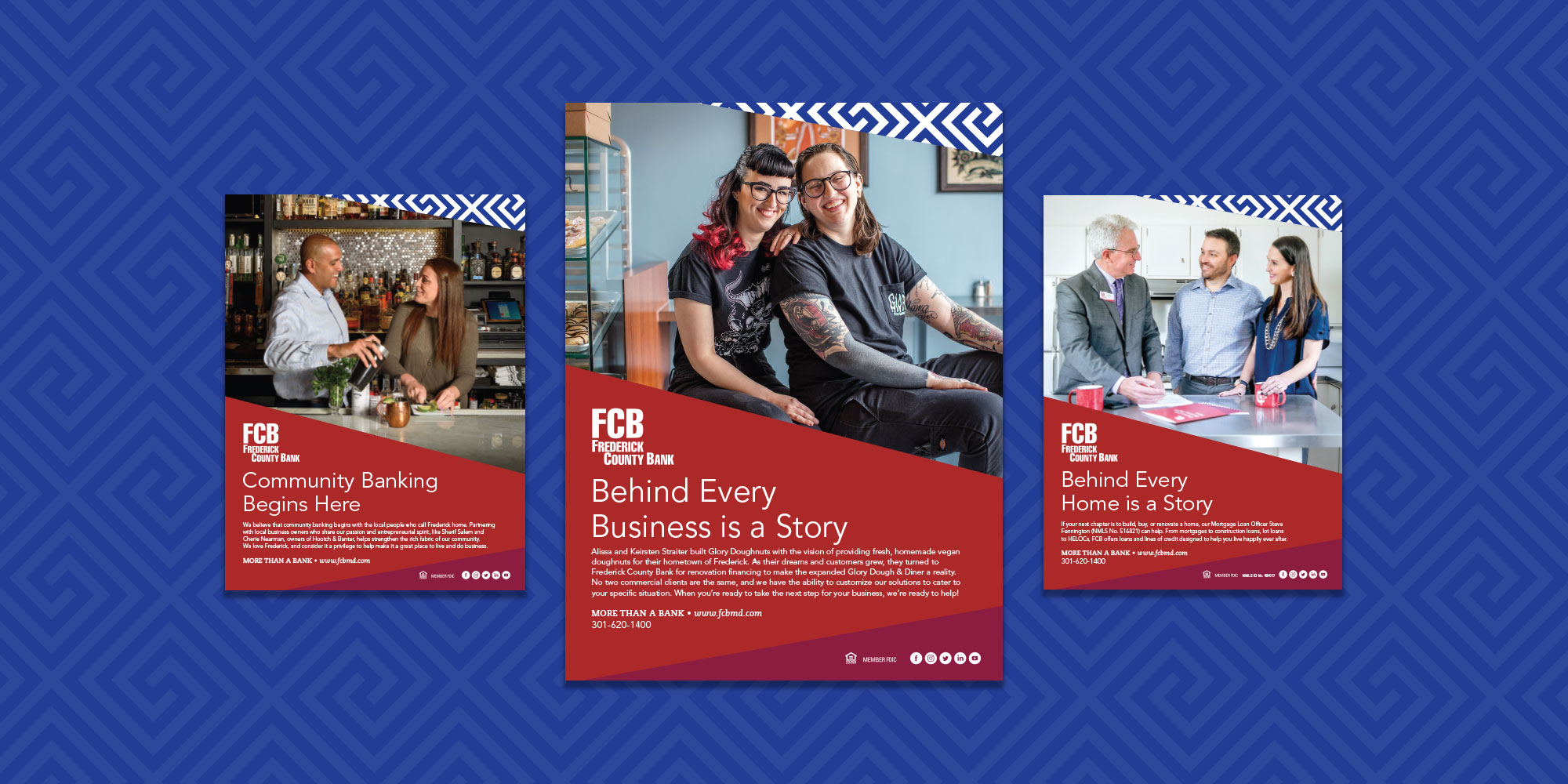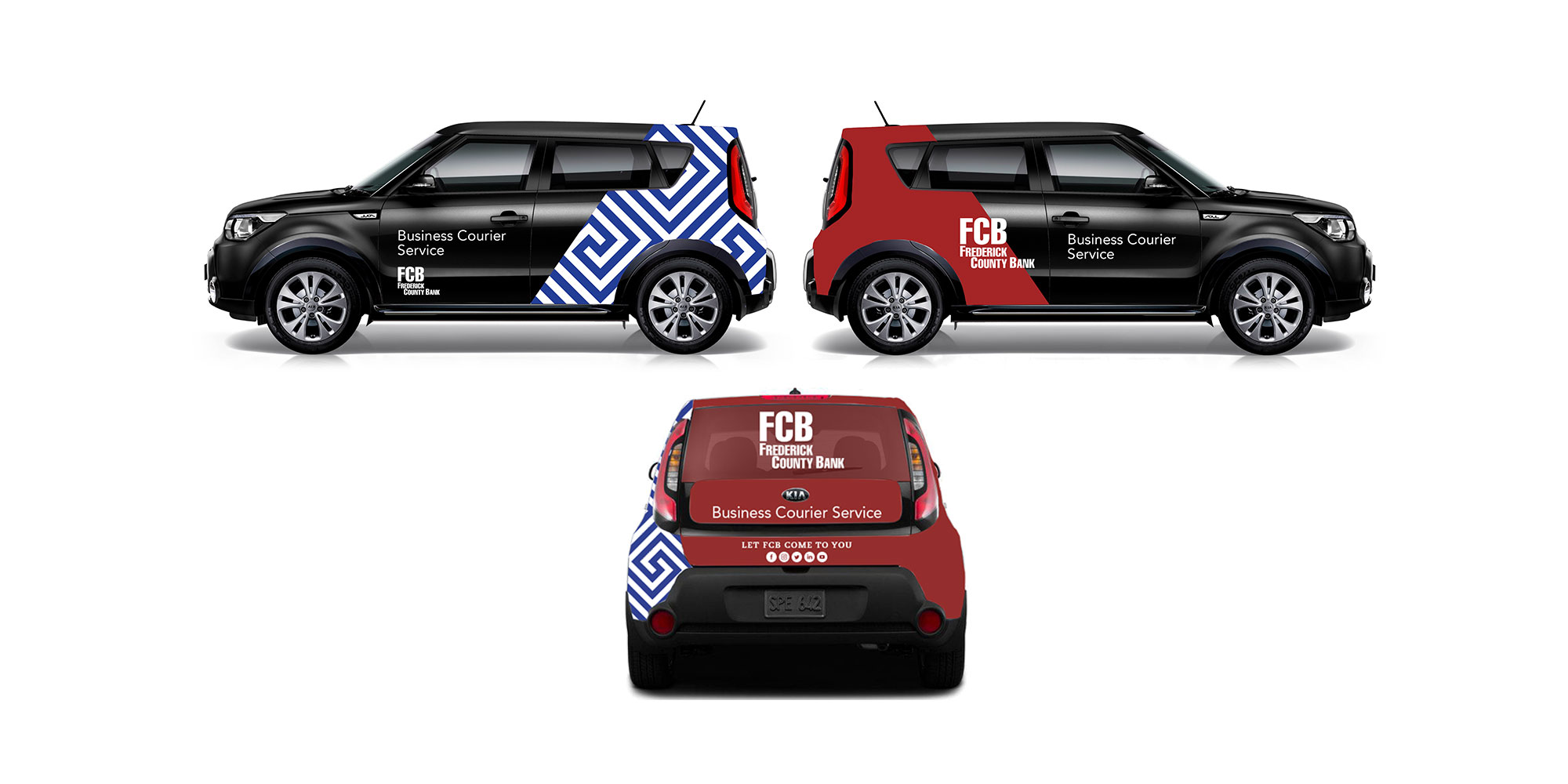 While refining the brand, we simultaneously redeveloped FCB's marketing and advertising strategy to better align with their goals. We created a thoughtful plan, strategically dividing their budget across print and digital advertising, marketing, and community sponsorships. By rethinking the advertising plan and making more calculated decisions, they were able to reduce their expenses, while still seeing a revenue increase.
All of the enhancements that we made to the bank's marketing and advertising plan would not have been successful without a strong relationship of trust between Postern and the bank. By becoming an integrated part of their marketing team, we were really able to define the goals and dig into what separates FCB from its competitors. And now, the fun, new marketing material, ads, website, and advertising plan can help tell that story for us.