Improving the way your business does business
CLIENT
Transform Inc.
PROJECT NAME
Project Brand Identity and Marketing Strategy
INDUSTRY
Business Consultative Services
Transform, Inc. is a women-owned consulting and training firm that specializes in leadership development, sales management, and client and employee engagement. Their client roster spans a wide range of industries throughout the country—financial planning, tree and shrub care, architectural design, and even a Frederick-based marketing and advertising agency named Postern that you might have heard of.
Oftentimes, companies that have the biggest opportunity to succeed with Transform struggle to understand the complexity or immensity of what they offer, or fail to see how their business can be impacted by Transform. And while finding a delicate balance between the analytical-minded nature of their various clients, and the abstract nature of their training concepts, Transform initially struggled to successfully market themselves. At the same time, they were planning on expanding their digital presence and content marketing strategy, but needed some direction and advice on the ins and outs of the digital world. So we switched roles, and finally, the student became the teacher.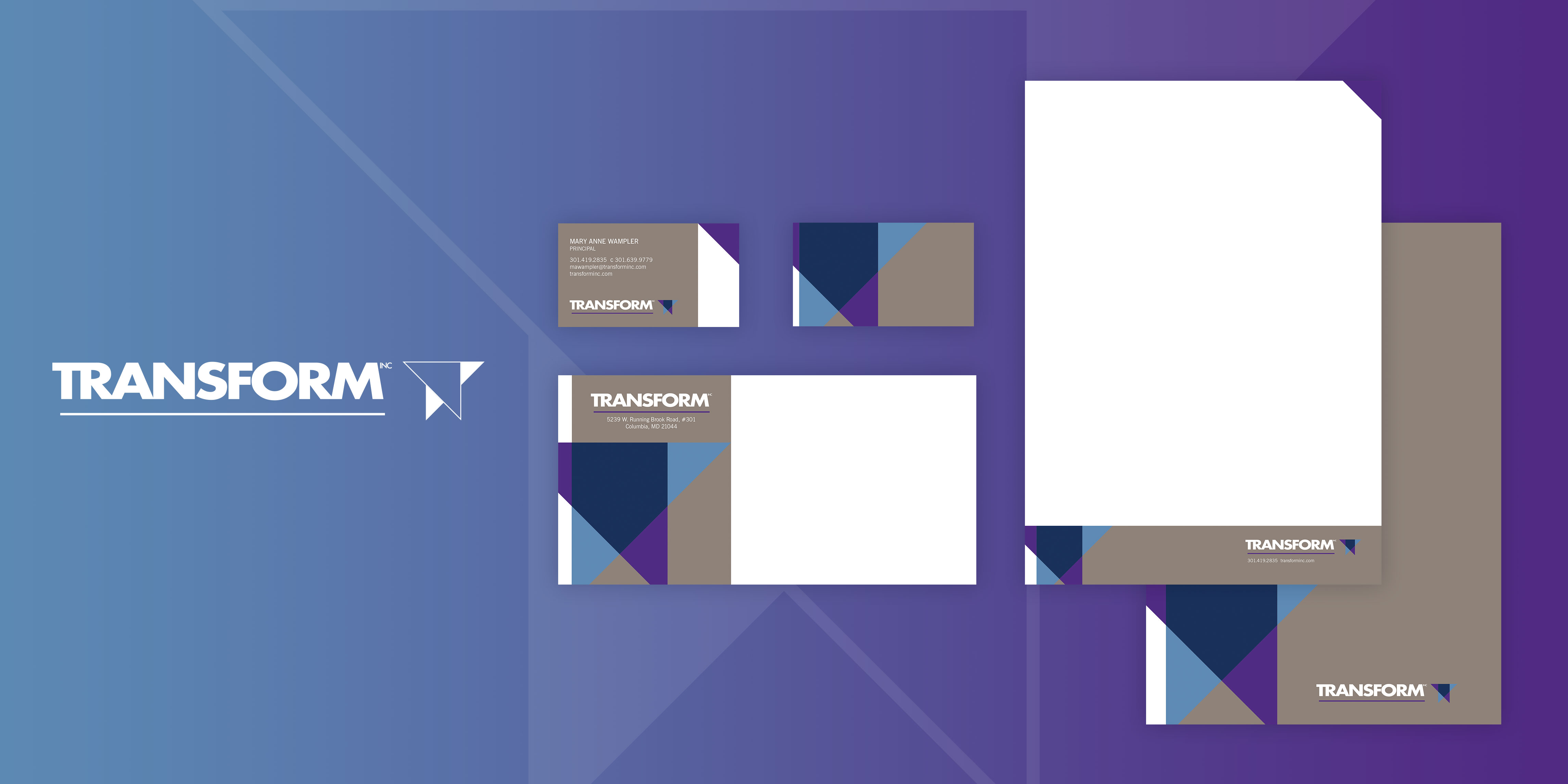 CHANGE YOUR VIEWPOINT
After a recent logo update (done by yours truly!), a new responsive website was on the horizon, and with an open-minded client like Transform, we began to explore a whole new realm of possibilities. By introducing a double-exposure photography style, we were able to better represent both the analytical and the abstract aspects of their business in one engaging image. The double-exposure photography also symbolizes the multi-faceted approach that Transform is able to tailor to each of its clients' unique business needs. The website's content clearly defines their core service offerings, and lays out their approach in a meaningful way that makes sense and proves value. And for the website's color palette, we reused the calming purples and blues from their logo. These colors represent loyalty and trust—two attributes that are extremely important to Transform, and the building blocks of what they teach.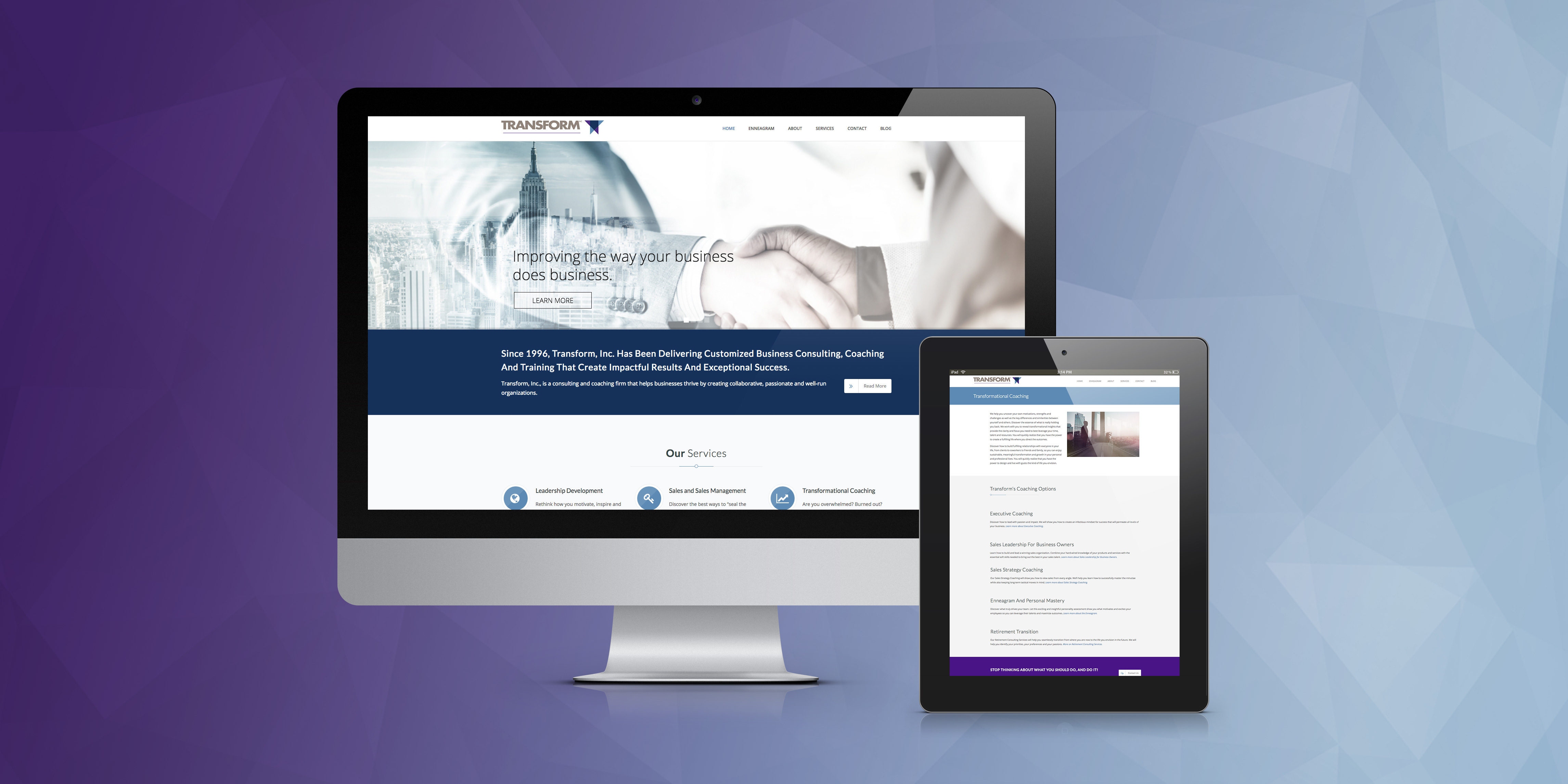 SERVICES
Research
Illustration
Logo Design
Graphic Design
Email Marketing
Website Development
Website Maintenance
Search Engine Optimization

TRANSFORMATIONAL TIPS
Like clockwork, each week since 2011, Transform has been delivering tips to their social media audience that cover topics like business and personal success; what they call 'transformational tips.' While the content has always been extremely educational and helpful to so many people, the strategy around the tip distribution had room for improvement. We worked closely with the whole team at Transform to develop new imagery to accompany the posts (look good, feel good, do good, right?), helped them with social media management and creating a content calendar to establish some much-needed organization around the process, and developed an email marketing template to deliver the tips right to their clients' inboxes. Their website's blog houses all of this content, and really sets Transform apart as a leading industry expert. All of this culminated when Transform published their second book, Transformational Tips: Mastering the Moments, a collection of some of their favorite tips. Check out the book cover! We designed it too!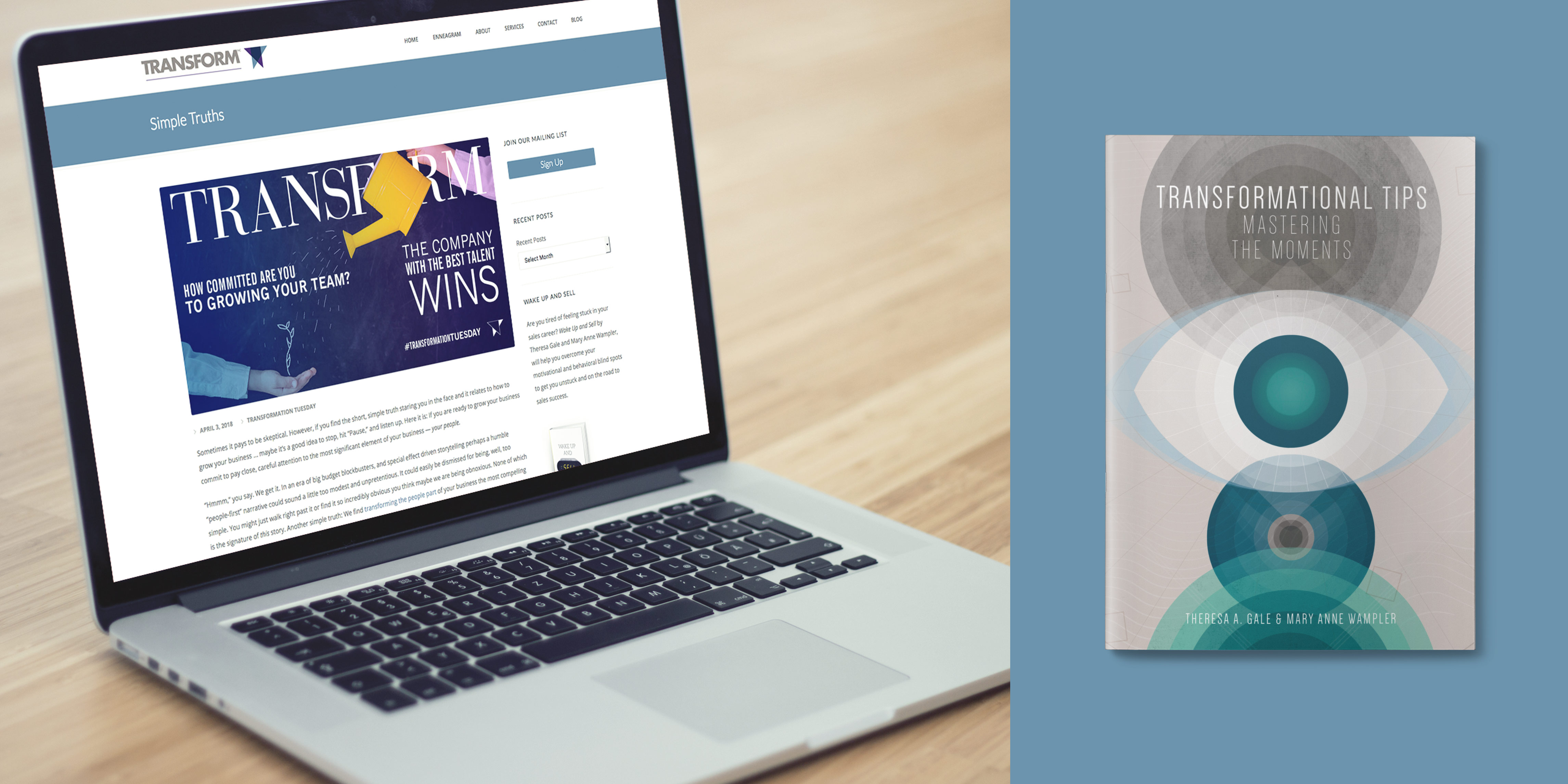 POSITIVE INTERACTIONS CREATE TRUST
Since launching the website and helping Transform develop a process for their content marketing, our relationship with their team has continued to grow and develop, and has lead to Postern designing other collateral for their brand. From calendars and holiday cards distributed as client gifts, to product brochures, book covers, and powerpoints, we've enhanced Transform's brand presence and made sure that each client interaction is creative, cohesive, and consistent.