Is your business equipped with COVID-19 signage?
As a hotelier with multiple brands across three different states, Plamondon Hospitality Partners wanted to ensure their current health and safety measures were well presented throughout each of their various locations for staff and visitors to see. As their brand confidants, we helped them create a series of articulate yet simplified signs with large icons and clear verbiage for easy reading and comprehension, all while providing a brand-neutral look versatile enough to be used across numerous hotels.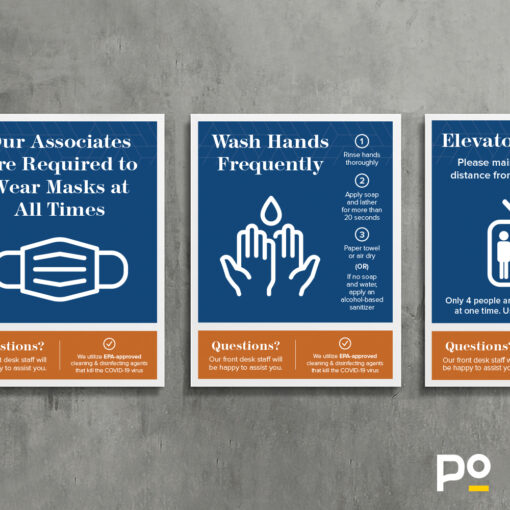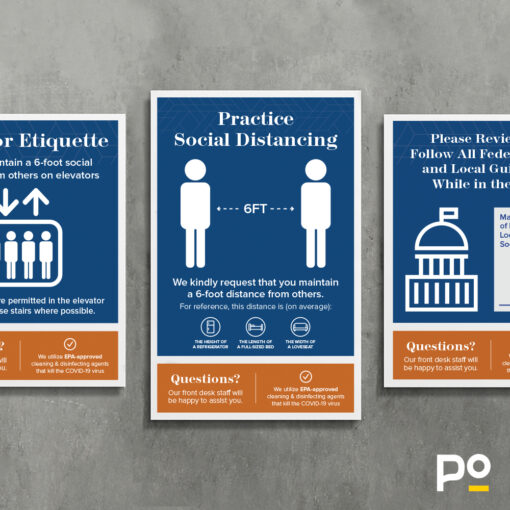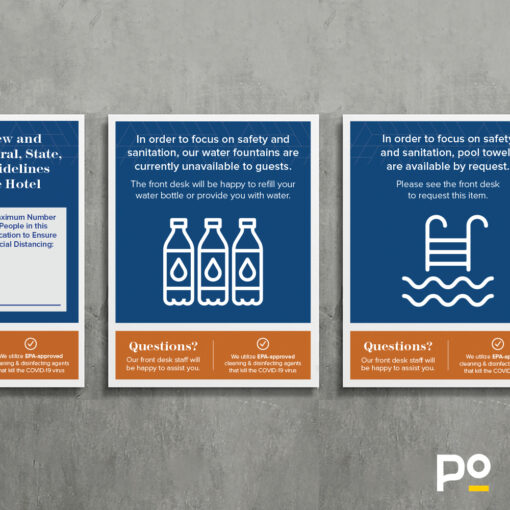 Need signage for your business space? We'd be happy to help. Send an email to info@posternagency.com to get the conversation started.